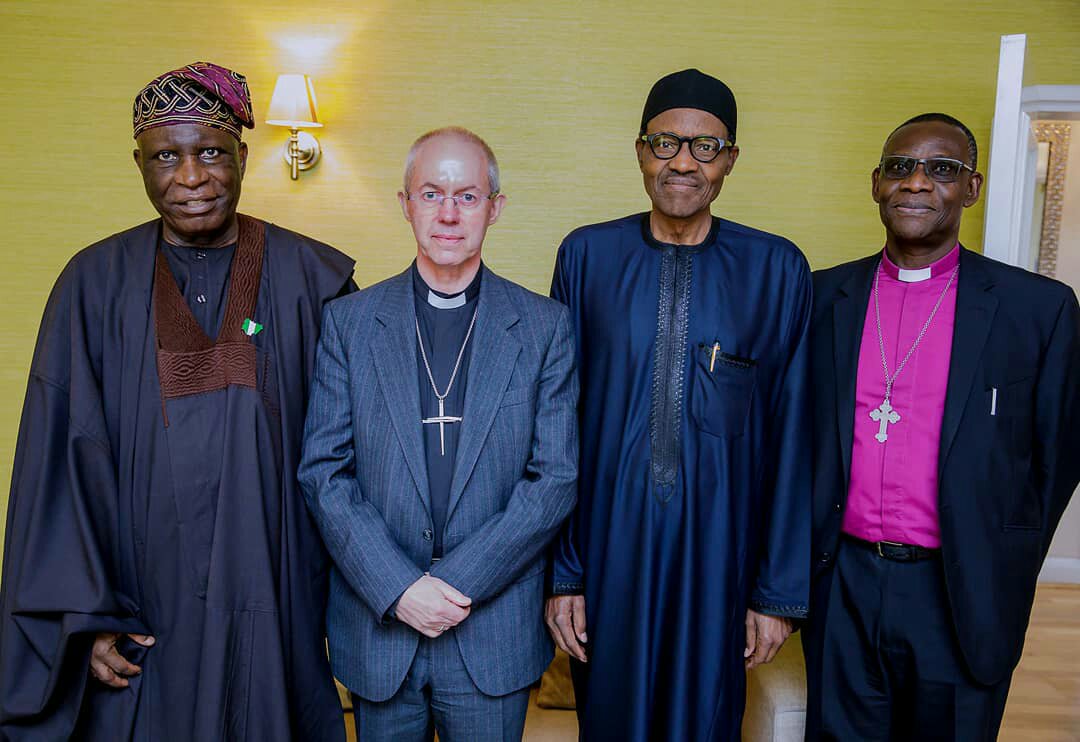 President Muhammadu Buhari has said he's running for a 2nd term as president because majority of the population appreciate what he's doing, The Cable reports.
Buhari said this while receiving the Archbishop of Canterbury, Justin Welby, at the Abuja House, London.
Buhari said he declared his intention to run before leaving for the UK because Nigerians were talking too much about whether he'd run or not. He said:
I declared before leaving home because Nigerians were talking too much about whether I would run or not. So, I felt I should break the ice. We have many things to focus on, like security, agriculture, economy, anti-corruption, and many others.
We needed to concentrate on them, and politics should not be a distraction. The majority of Nigerians appreciate what we are doing, and that is why I am re-contesting.
Buhari also addressed the herdsmen killings in the country.
The problem predates him, he said, but has gotten worse with armed en from the Sahel region.
Buhari linked the herdsmen to Muammar Ghadaffi's gunmen, saying when he was killed, his gunmen escaped with the weapons and flooded to Western Africa. He said:
The problem is even older than us. It has always been there, but now made worse by the influx of armed gunmen from the Sahel region into different parts of the West African sub-region," the president said.
These gunmen were trained and armed by Muammar Ghadaffi of Libya. When he was killed, the gunmen escaped with their arms. We encountered some of them fighting with Boko Haram.
Herdsmen that we used to know carried only sticks and maybe a cutlass to clear the way, but these ones now carry sophisticated weapons. The problem is not religious, but sociological and economic. But we are working on solutions.
Photo Credit: buharisallau